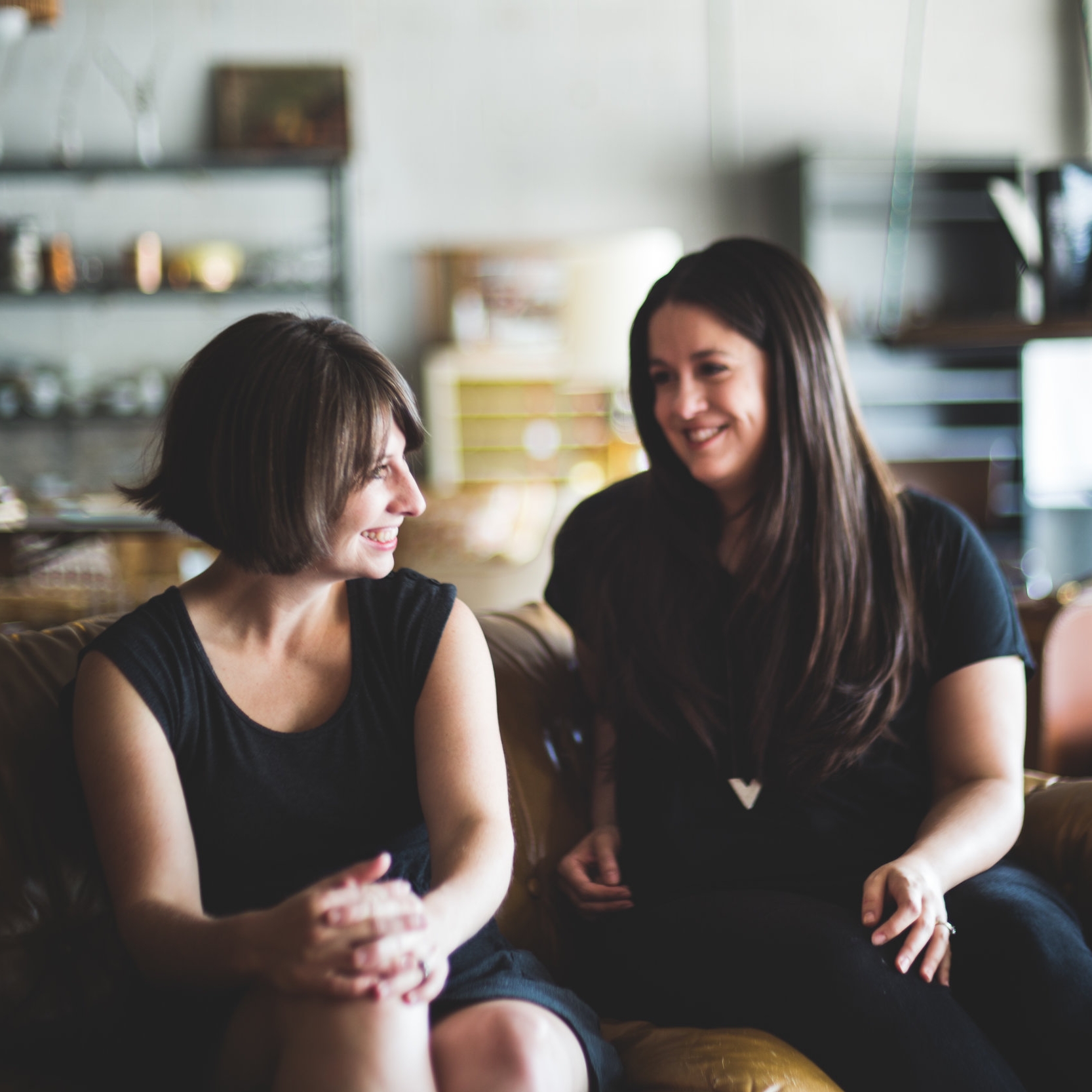 The Ashleys behind Retro Den. One name, two ladies. Both confusing and convenient for you. You're welcome. We were college friends who decided to quit our day jobs and go into vintage shop/home styling business ownership together in 2013. Best decision ever! We are so thankful we now get to spend our days with those of you who wander through our doors.
Daly dabbles in minimalism, loves cocktails in vintage glassware, can't seem to stop filling her house with color, "tastefully" situates brass animals throughout her home, and describes her style as New Mexico writer's commune or bohemian modern. She loves to tell furniture jokes. And, duh, she loves her ginger-haired husband, daughter Harriet, and dog Walter.
daly@retroden.com
Palmer is a chronic re-arranger, enjoys the color green, and currently describes her style as rustic modern. A data analyst in her past life, she equally enjoys crunching shop numbers and styling her dining table. Palmer shares her 1950s ranch-style home with her husband Patrick, kids Caroline and Jack, two cats, a dog, and several fish.
palmer@retroden.com