I've lived in my house for three years now and while we've done a lot to improve it in that time, we seem to have neglected the front of our house. We've done work to the inside and the backyard, but trimming the bushes is the extent of the work we've done in the front. Oh, we've had ideas of what we could do–beautiful landscaping, a circle drive (!!), repairing the sidewalk with the giant crack, replacing and repainting the siding, removing the astro-turf from the front step, replacing the supports with simple wooden ones–the list goes on and on.
Although we have neither started nor executed any of these front-of-the-house dreams, we did do something very small this year that we've never done before that greatly improved our curb appeal. We bought three hanging flower baskets from the Farmer's Market and planted some annual flowers in the raised beds.
Though a very small feat, adding a bit of color and life to the front of our house makes me smile when I arrive home. Also, caring for these flowers every day has been a nice morning routine with Caroline and Jack (most days, let's be honest, some days I curse the flowers because I can't get it together enough to go out and water them).
Overall though, I love and embrace this small improvement and I plan to do it every year. Tell me, what small improvements have you made to your home lately that bring you joy?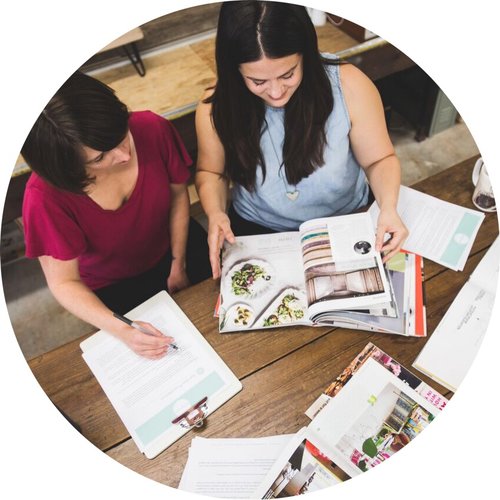 We do collaborative interior design.
Our sessions are fun, productive and end in a high five!